Light bar with plug for Dapol N gauge (Yellow/Warm white or cold white)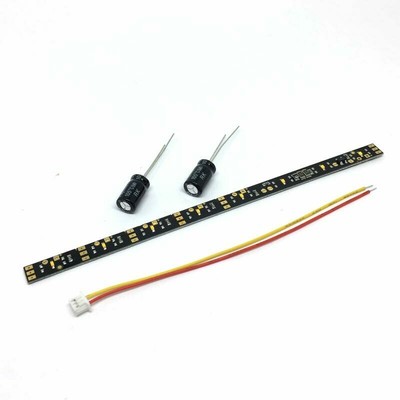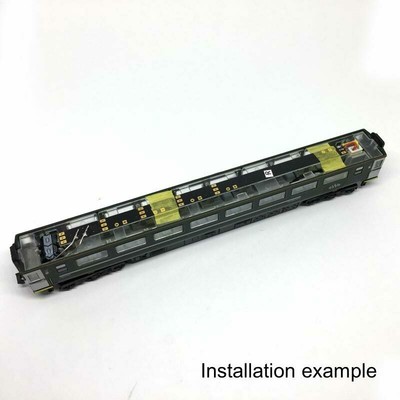 These light bars are a perfect alternative for Dapols original light bars (art NC040A and NC040B), which have been unavailable for some time now. They can be used in any Dapol's 156 and Mk3 coaches, but can also be used in any other modern coach or multiple unit if the modeller fits the coach with pickup on the wheels. These run on DC and DCC without adjustment.
The two wires can be cut to size and soldered on the light bar, then the plug fits straight in the connector in the coach. Optionally, you can fit one or both capacitors, supplied with the kit, to keep the light alive when there is a short interuption of power (anti-flicker). To hide this out of sight, you might need to remove some of the interior plastic.
Details
MPN
TMDA
Brand
Train-O-Matic
Weight
10.0
Postage
£1.50 | Estimated delivery after 2 business days