Model Railway Helix Kit - N gauge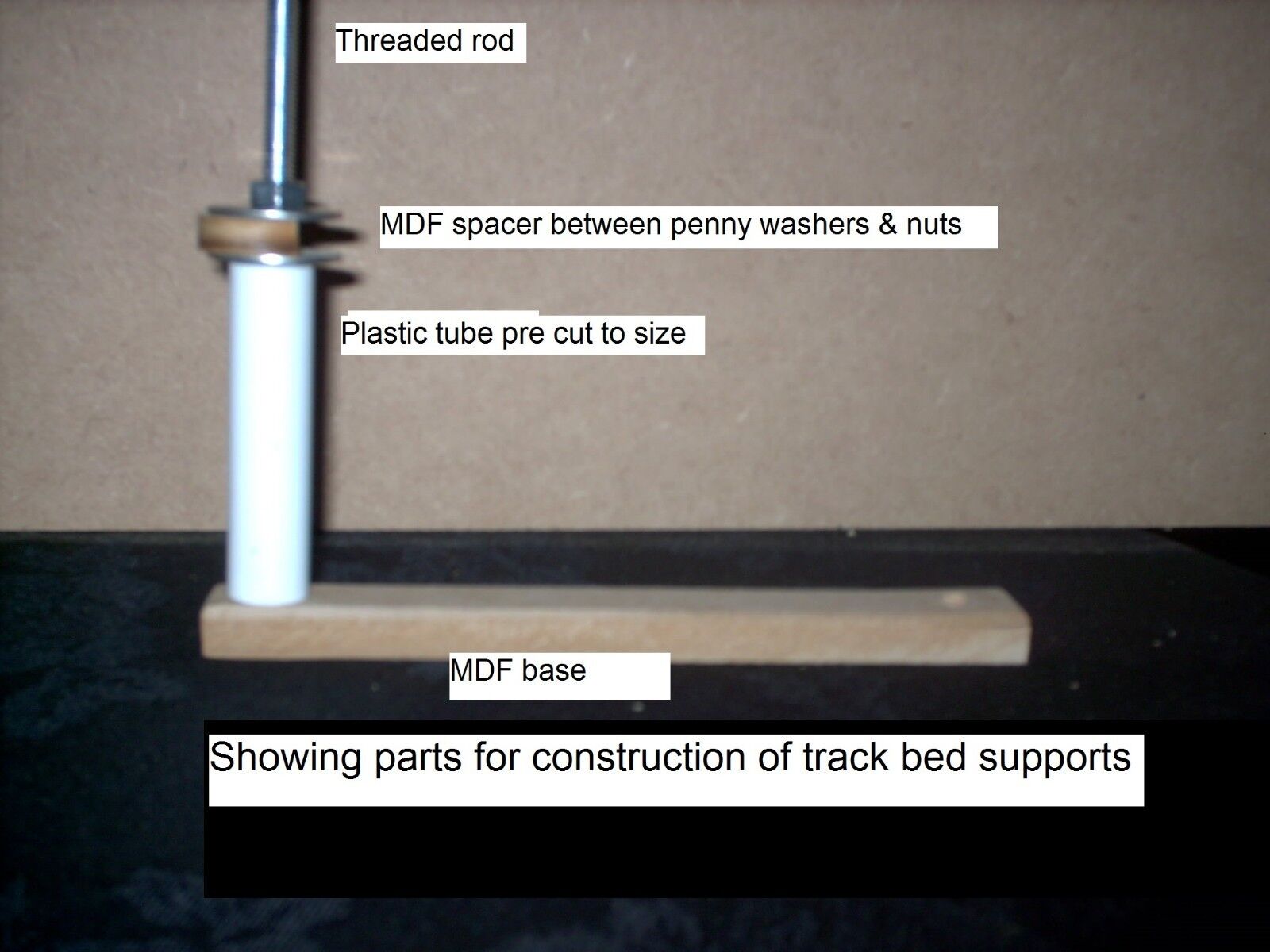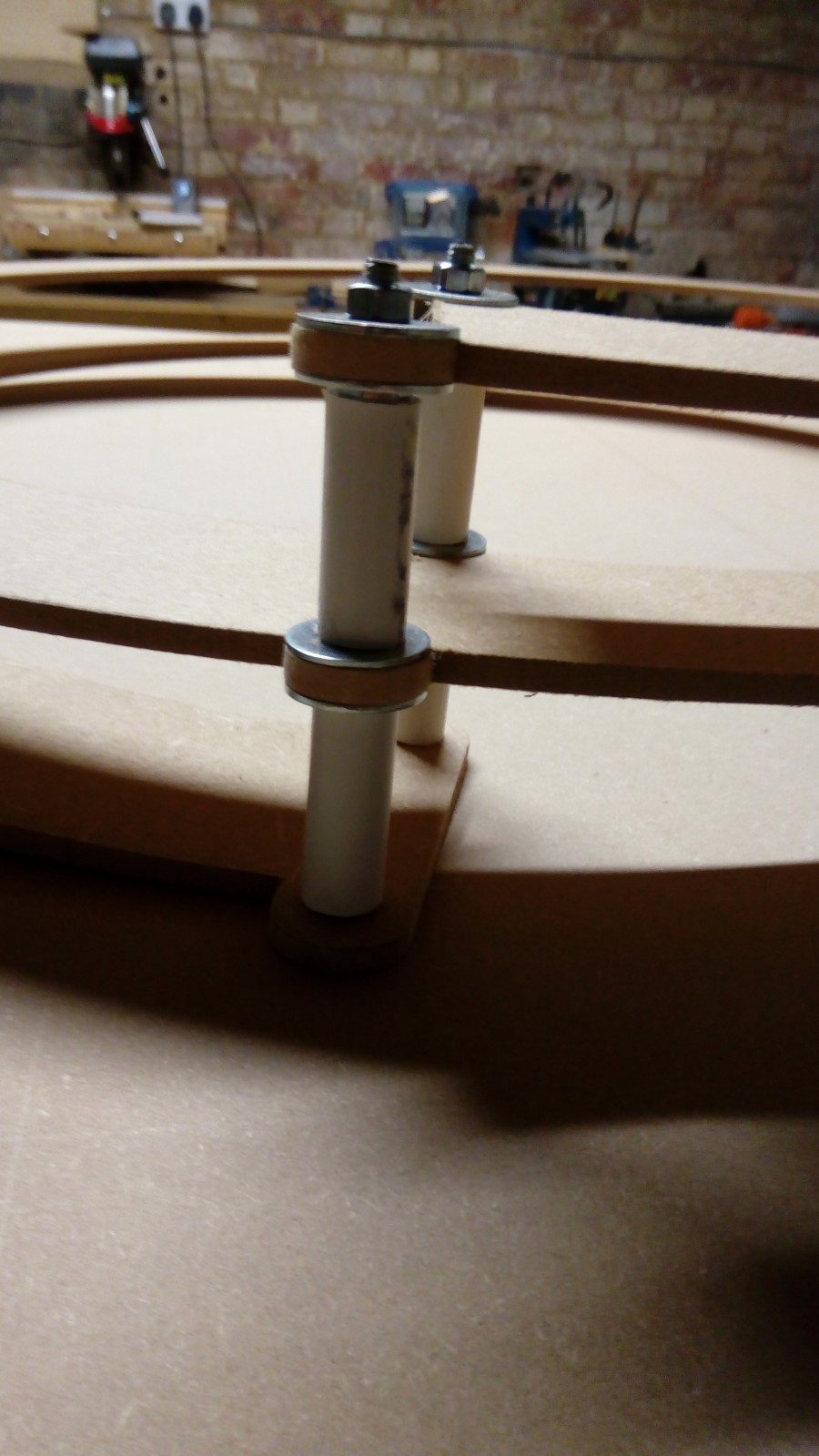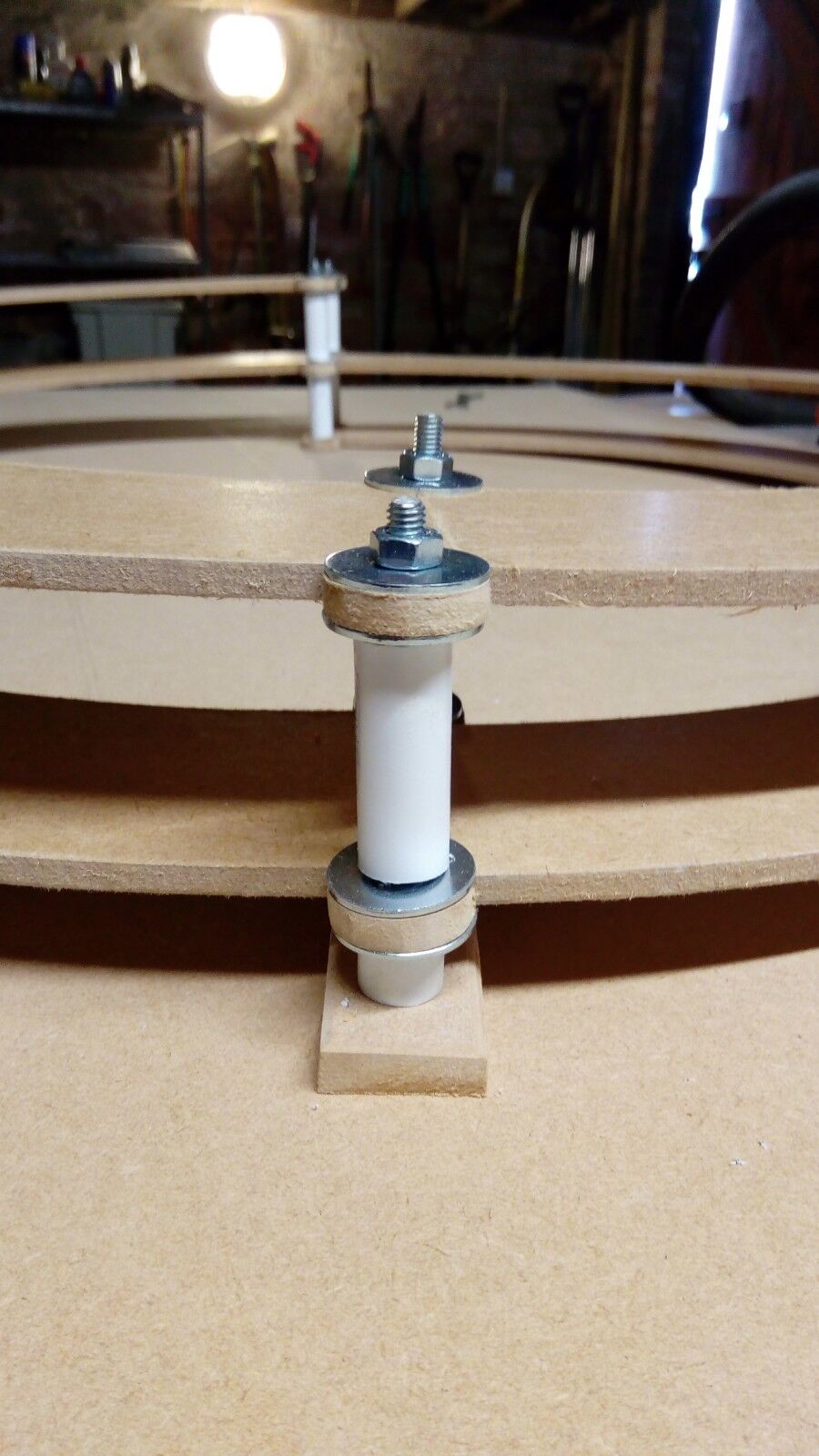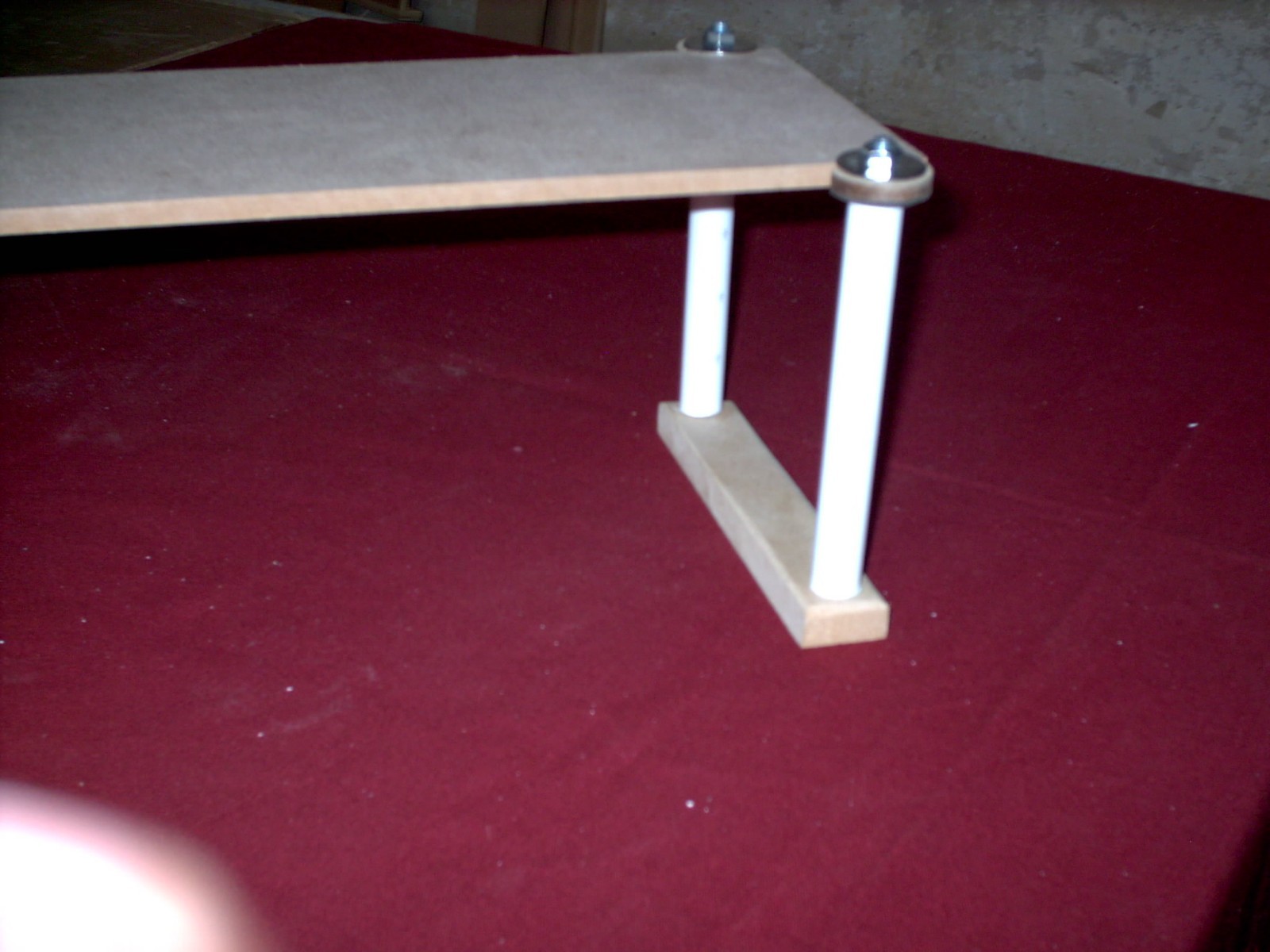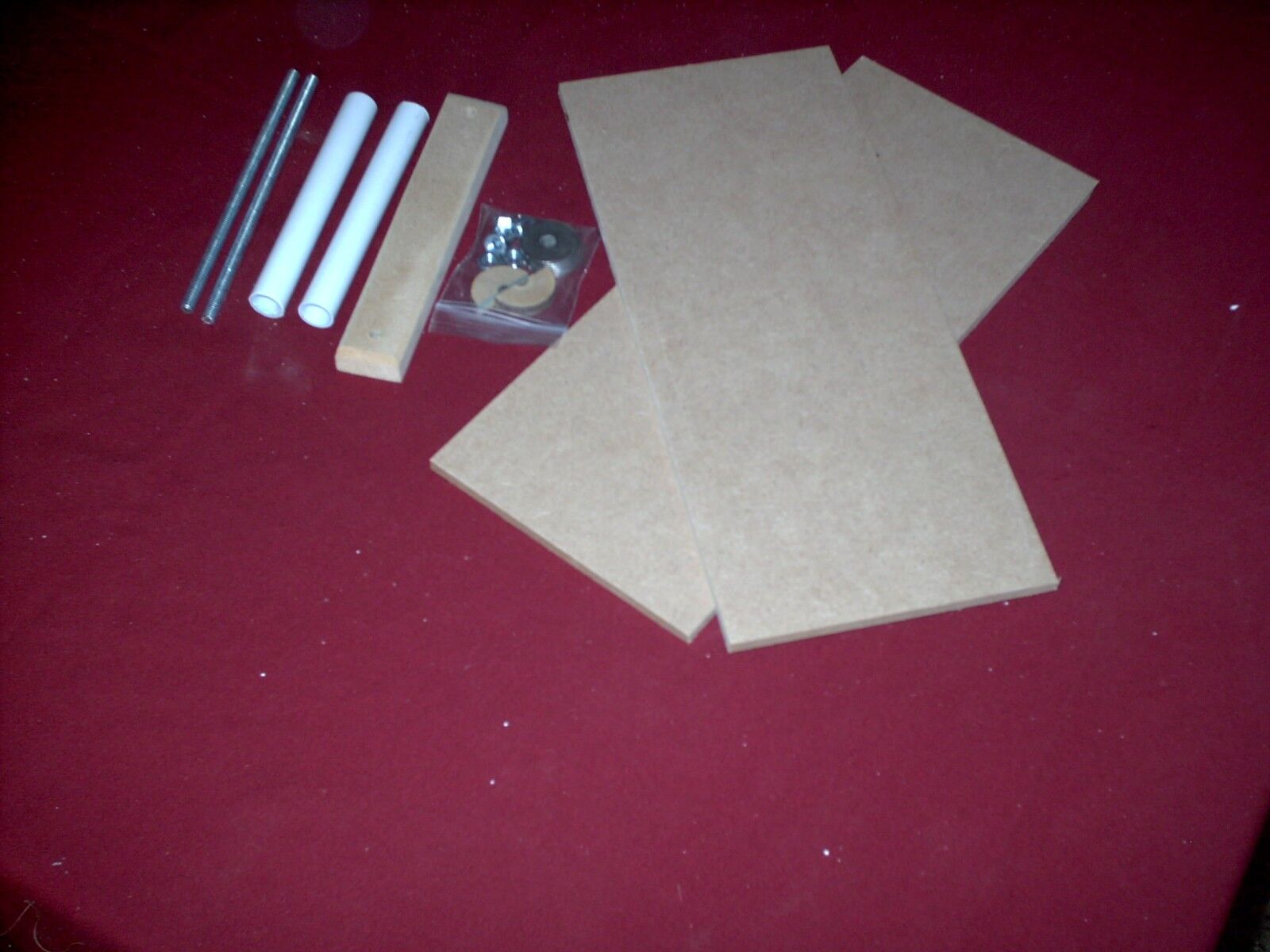 GH modules
click on 'Visit Shop' near top right of this listing fo rall our baseboard items
N gauge Helix Kits
(see below 'How to order') to find out what you will need
A helix is a railway modeller's tool used to gain height in a small space. They eliminate the need for very long track runs on your layout in order to gain height. They can be incorporated into your layout as a feature or hidden from view behind scenery boards etc.
Our helix kits are versatile in that they can be supplied in a variety of heights in both 00 gauge and N gauge (see other listing for OO gauge helix kits)
All our kits are supplied in double track versions, 67mm wide for N gauge. the track bed cut from 6mm MDF.
The helix kit diameter is 720mm.
REMEMBER:
Please allow 14 working days for delivery in normal circumstances, but during busy periods can be longer as all
kits
are made to order. Highlands & Islands, please contact us for charges.
How to order your helix kit
To start your helix you will require a 'Base to 1st Level Circle' kit, (this takes your track bed up from base to approximately 45mm in height). Next, depending on the height you wish to gain, (remembering that each complete circle raises your track bed by 45mm), order the number of 'Additional Circle' kits you require.
If you require your track bed to exit in the opposite direction it entered, you will require a "Half Circle' kit. If you wish it to exit 90 degrees, left or right of entry you will require either a 'Quarter Circle' kit or a 'Half and a Quarter Circle kit.
We also supply a 300mm long straight entry track bed and a 300mm straight exit to clear the helix, the exit track bed comes complete with base,threaded rods, pillars and fittings, (see photos).
If, at a later date you wish to increase the height of your helix, in addition to the 'Additional Circle Kit(s)' you will require a 'Threaded Rods Extender Kit', available on the drop down menu. This kit includes 8 x rod extender nuts and 8 x threaded rods cut to suit the the number of additional circles you are ordering).
If you require any assistance or a quotation please message us on ebay or telephone Graham on 07940 129210
Our helix kits are supplied with the required track bed cut from 6mm MDF, supplied in quarter circle sections, threaded rods, nuts, steel penny washers, MDF spacers, MDF bases, white plastic pillars and fully comprehensive assembly instructions. (If you can use a small spanner you can build one of these kits!).
Details
MPN
Does Not Apply
Brand
GH modules
Postage
£3.99 | Estimated delivery after 30 business days