oo gauge locomotives job lot, Wagons, HST, Hornby, Lima, Mainline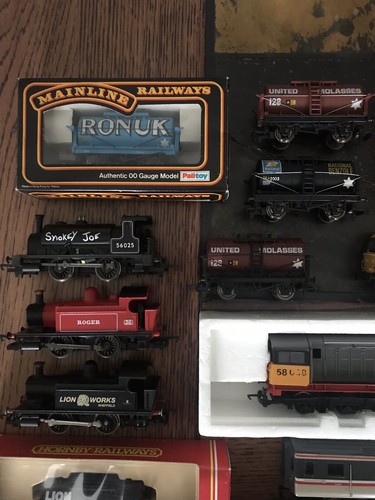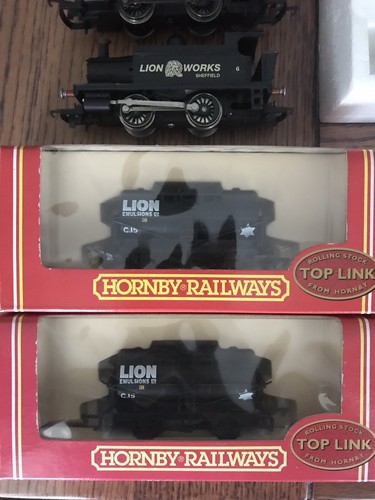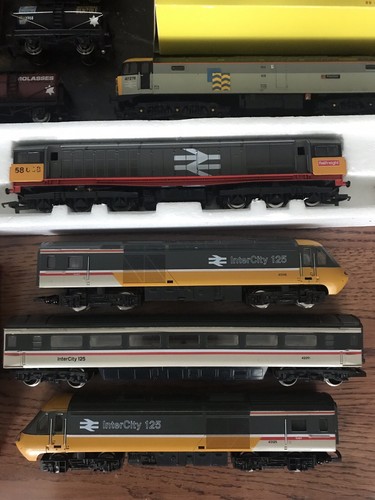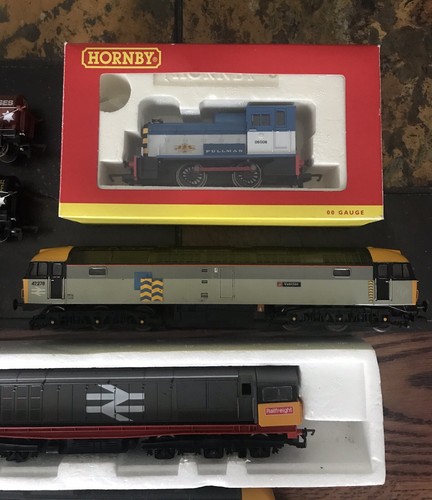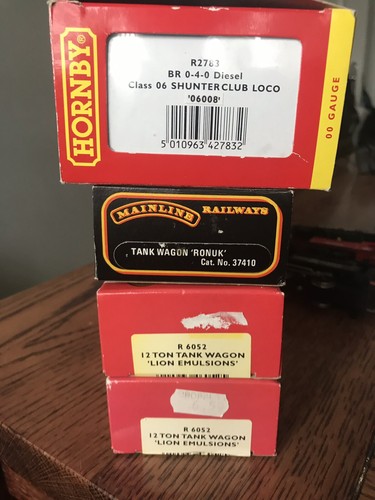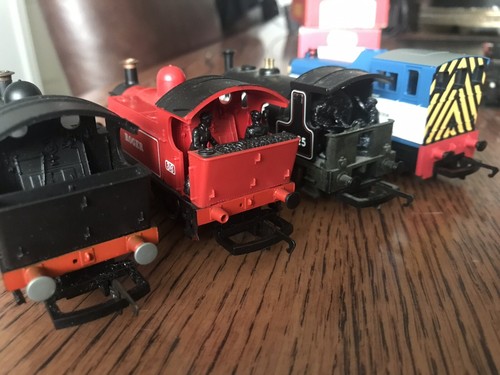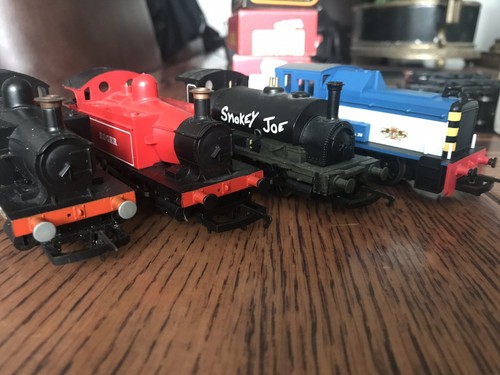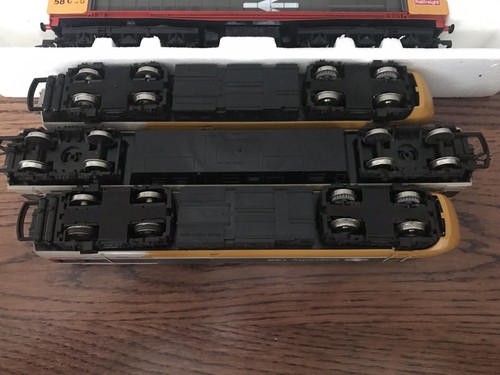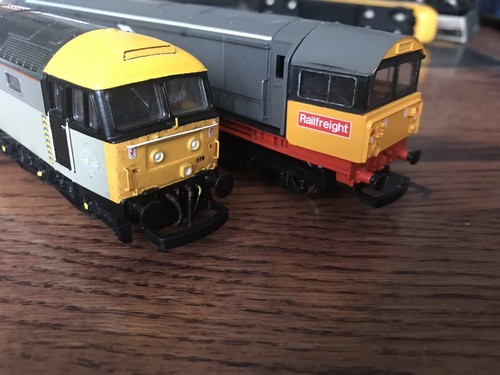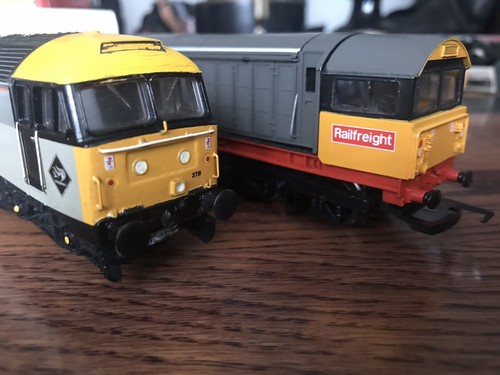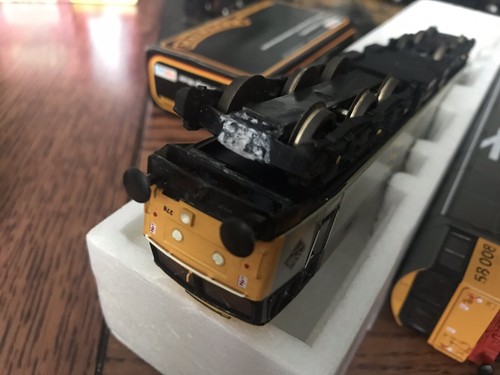 Buxton, United Kingdom ends 2019-02-12 13:58:24
Here we have a small job lot of oo Gauge locomotives and rolling stock. Mostly Hornby items but a few Mainline and Lima too. Selling these as no longer needed on my layout.
All in used condition some items are in good condition and some I'm selling as spares and repairs.
They have all been stored in my garage for a while now so I have had them out to give them a run on my test track, all do run in both directions some better than others so I suggest all need a service and clean as I don't have the time or skill myself to do this properly.
Please use the pictures too for more details.
Hornby class 58 - Stutters round the track but runs in both directions.
Lima class 47 - Spares and repairs, repainted body, does run but tends to derail on corners. Glue mark on one end with no coupling (see photo) and missing coupling hook at the other end.
Hornby Intercity 125 HST - runs fine in both directions, working lights at both ends.
0-4-0 - All run fine in both directions, Smokey joe loco is very squeaky and noisy, Roger missing one buffer, added fireman and driver in 2 of the loco's.
Hornby/ Mainline Wagons - Nice condition no defects.
I will try to send this in a small parcel to keep postage cost down and will be sent first class, please no international bidders as I don't post overseas anymore.
Thanks for looking at my items and happy bidding.
Postage
£5.50 | Estimated delivery after 2 business days