Z Scale Track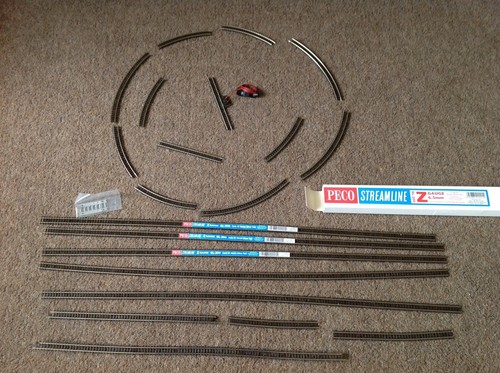 Scarborough, United Kingdom ends 2018-12-11 11:36:52
New but some unboxed.
A complete oval of Marklin Z Scale track (please note NO controller included) plus pieces of Peco Z Scale flexi Track as pictured. These have not been used in a layout though some of the flexi track has been bent and then straightened, the Marklin track is as it came out of the box as it was a starter set, but I only needed the locomotive and controller. I no longer have the box for the Marklin track.
Sorry the postage is high but this is due to the length of the Peco track or buyer can collect from Scarborough.
Postage
£5.55 | Estimated delivery after 2 business days