Noch 21660 o Gauge, H0, Tt, N Acacia Model Trees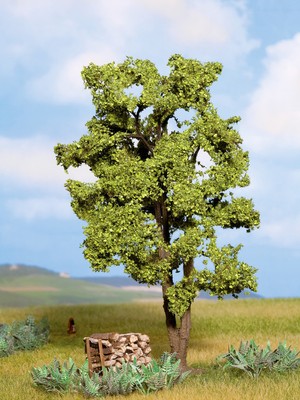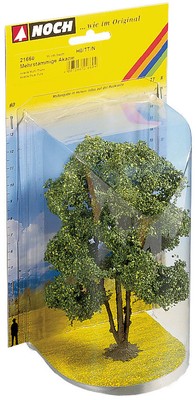 white !important; border:1px solid #ccc !important; width: 90% !important; padding: 6px !important; margin: auto !important; text-align: left !important; font-size:14px !important; line-height:24px !important;">
Noch 21660 o Gauge, H0, Tt, N Acacia Model Trees
The description of this
item
has been automatically translated. If you have any questions, please feel free to contact us.
Proven Quality

/ Certified Quality

Made in Germany!
Large selection

/ Large assortment

Simple and secure processing

/ Easy and safe purchase
Hotline:
+49 (0) 7522 97800
    (Mon-Thurs 7:00 a.m. to 4:30 p.m. and Fri 7:00 a.m. to 12:00 p.m.)
STILL | 21660 | Track 0, H0, TT, N | Acacia | model trees
description

/ description:

15 cm high

NOCH has been producing its model trees in its own plant in Vietnam since 2010. This made it possible to significantly improve the quality of the familiar PROFI trees.

The completely revised NOCH PROFI tree series meets the highest standards of quality and realism. Convince yourself.

 
State

/ condition:

New

/ new

 
Manufacturer

/ manufacturer:

NOCH GmbH & Co. KG
 
gauge

/ gauge:

0, H0, TT, N
 
width

/ width:

mm
height

/ height:

150.00
mm
length

/ length:

mm
content

/ contents:


EUR / 0
 
EAN

/ EAN:

4007246216604
 
 
 
 
shipping
payment
 
No additional shipping costs when purchasing several of our items with the same shipping criteria via eBay. The shipping approval starts immediately after receipt of payment.
PayPal transfer (Please enter eBay article number and eBay name as the purpose.)
 
No additional shipping costs when purchasing several of our items with the same shipping criteria via eBay. The shipping release starts directly after payment receipt.
PayPal Bank Transfer Specify auction number and eBay name as purpose.(Specify auction number and eBay name as purpose.)
 
Shipping to
Shipping costs (incl. VAT)
germany

Belgium, Luxembourg, the Netherlands

France, Monaco, Slovenia, Slovakia, Poland

sweden

Czech Republic

austria
italy

Ireland, Portugal, the United Kingdom, Romania, Spain, Denmark

bulgaria

finland
hungary
Other Countries of the World

On demand
Further products on model landscaping topics such as: terrain and track construction, bridges and viaducts, portals, walls and arcades, model landscaping, model trees and bushes, model buildings, model figures and decorations, vehicles and model trains can be found in our eBay shop!
(Find other model landscaping products, eg Terrain Structuring, Bridges & Viaducts, Portals, Walls & Arcades, Model Landscaping, Model Trees & Bushes, Model Buildings, Model Figures & Decoration, Model Vehicles and last but not least Model Railways in our eBay- Shop!)
The eBay online shop of the specialist for model landscaping - STILL. Let yourself be inspired and get in. We take you into a wonderful world in miniature. Model landscaping for everyone. Choose from over 1,000 products from NOCH, the model landscaping specialist. You will find material for model landscaping at NOCH in Allen variations and for every project. Trees for forests, the park or the garden. Model water for rivers, lakes, streams or a pond. Model grasses for meadows, fields or the "golf course". Plants and flowers for a warm summer day in the arbor or allotment. Model figures for all situations or animals for the farm. Whatever the model landscaping heart desires, it still has it. From a blade of grass to a large model railway - choose from a colorful bouquet of model landscaping products in the NOCH eBay online shop. We are looking forward to your visit.eBay shop!)
Take a look around in our eBay shop or on our homepage and discover our unique models. We look forward to your visit and your purchase. If you like to watch product videos, then we recommend our YouTube channel "STILL specialist for model landscaping".
| | |
| --- | --- |
| Marke | NOCH |
| Micro-Sound | Nein |
| Micro-Motion | Nein |
| EAN | 4007246216604 |
| Verpackungsmenge | 1.00 |
| Höhe | 150.00 |
| Handkoloriert | Nein |
| Gewicht | 60.00 |
| Verpackungseinheit | Stück |
| Spurweite | 0,H0,TT,N |
| Laser-Cut | Nein |
| Artikelnummer | 21660 |
Details
Number of items
Pieces
Weight
60.00
EAN
4007246216604
Brand
Noch
Micro-Motion
No
Packaging Quantity
1.00
Height
150.00
Gauge
0,H0,TT,N
Laser-Cut
No
Article Number
21660
Handcoloured
No
Micro-Sound
No
MPN
Does not apply
Postage
£12.78 | Estimated delivery after 1 business days