Playmobil 5258 RC G Scale Model Garden Railway Diesel Loco - Abandoned Project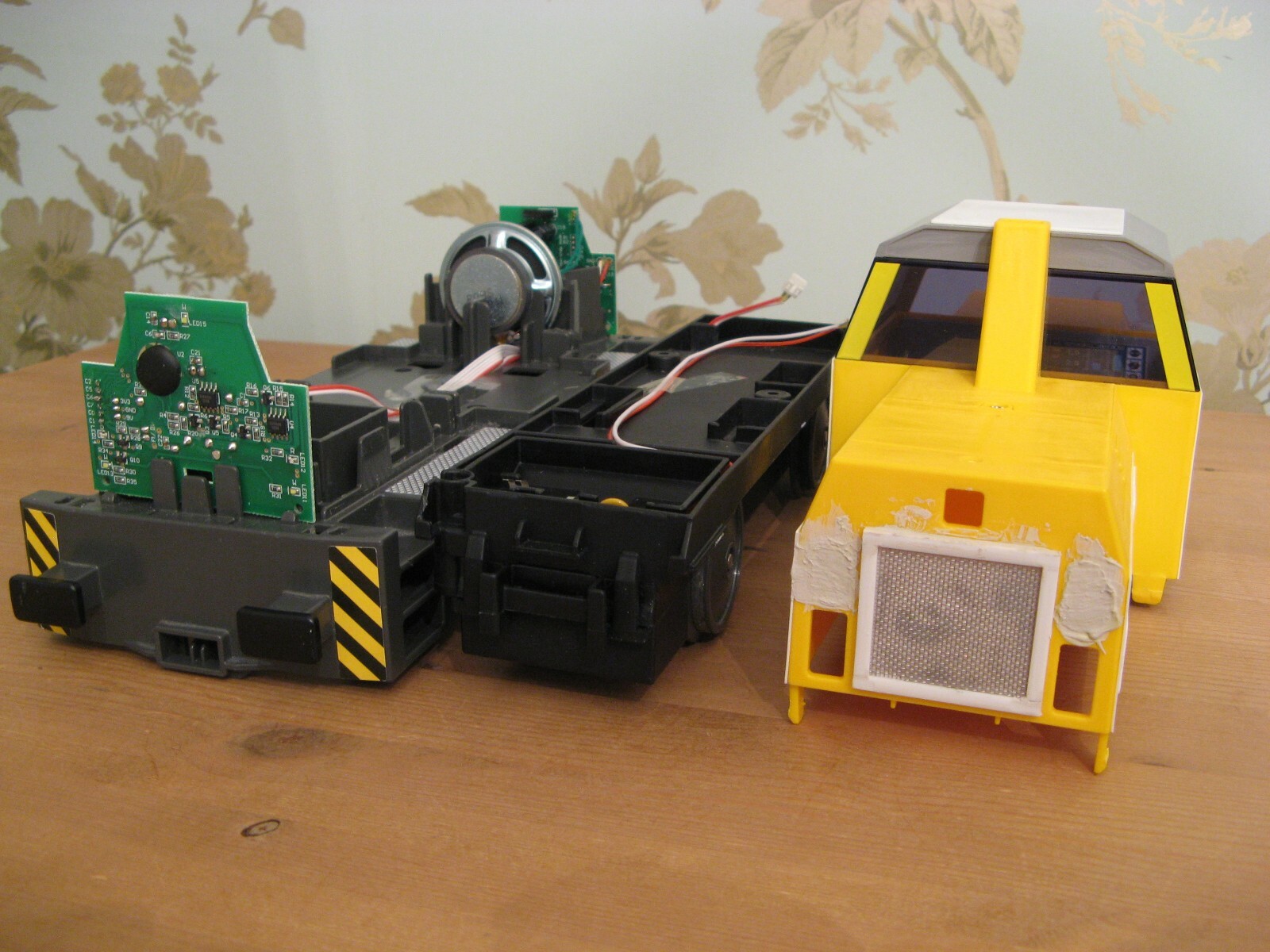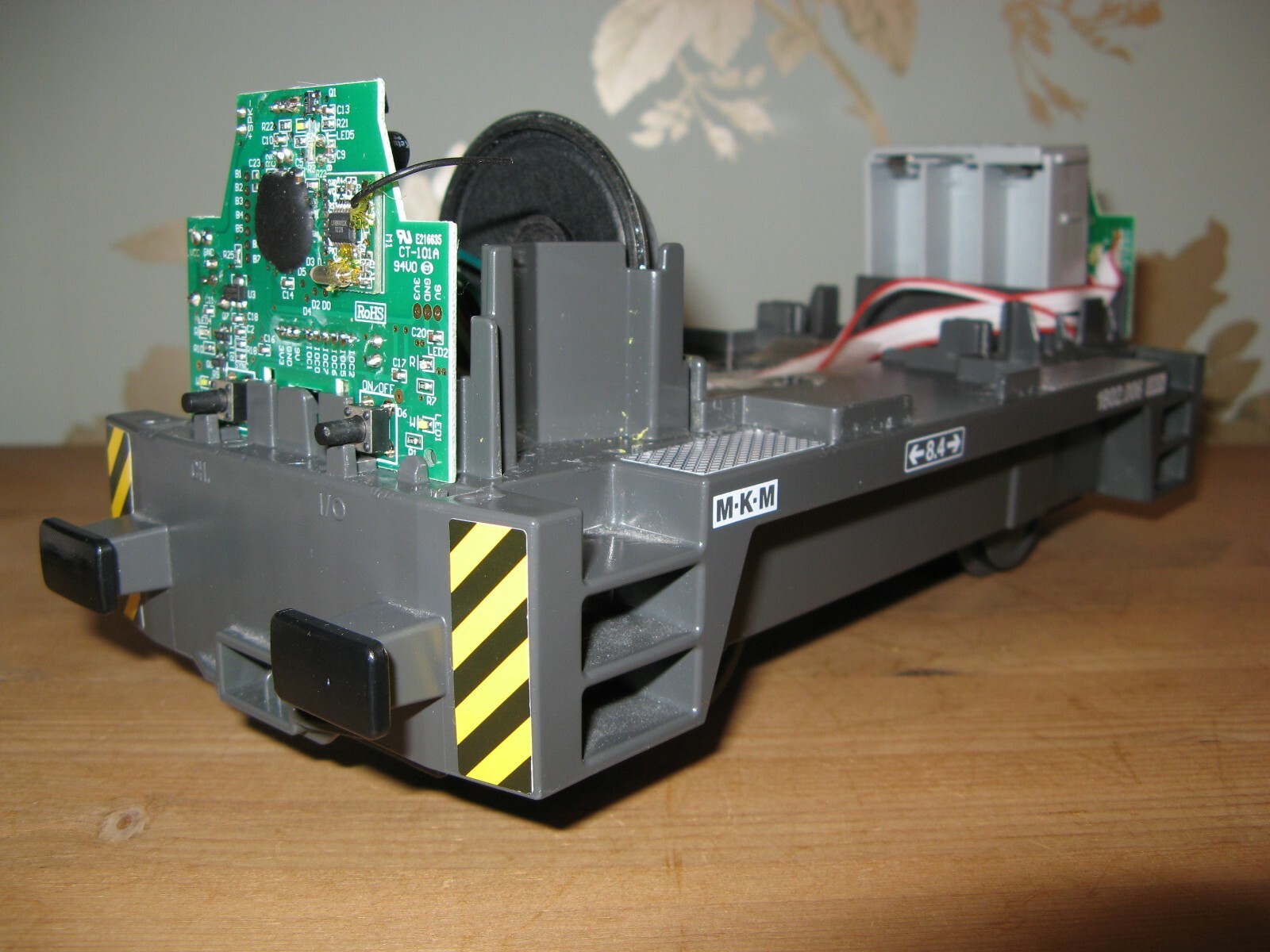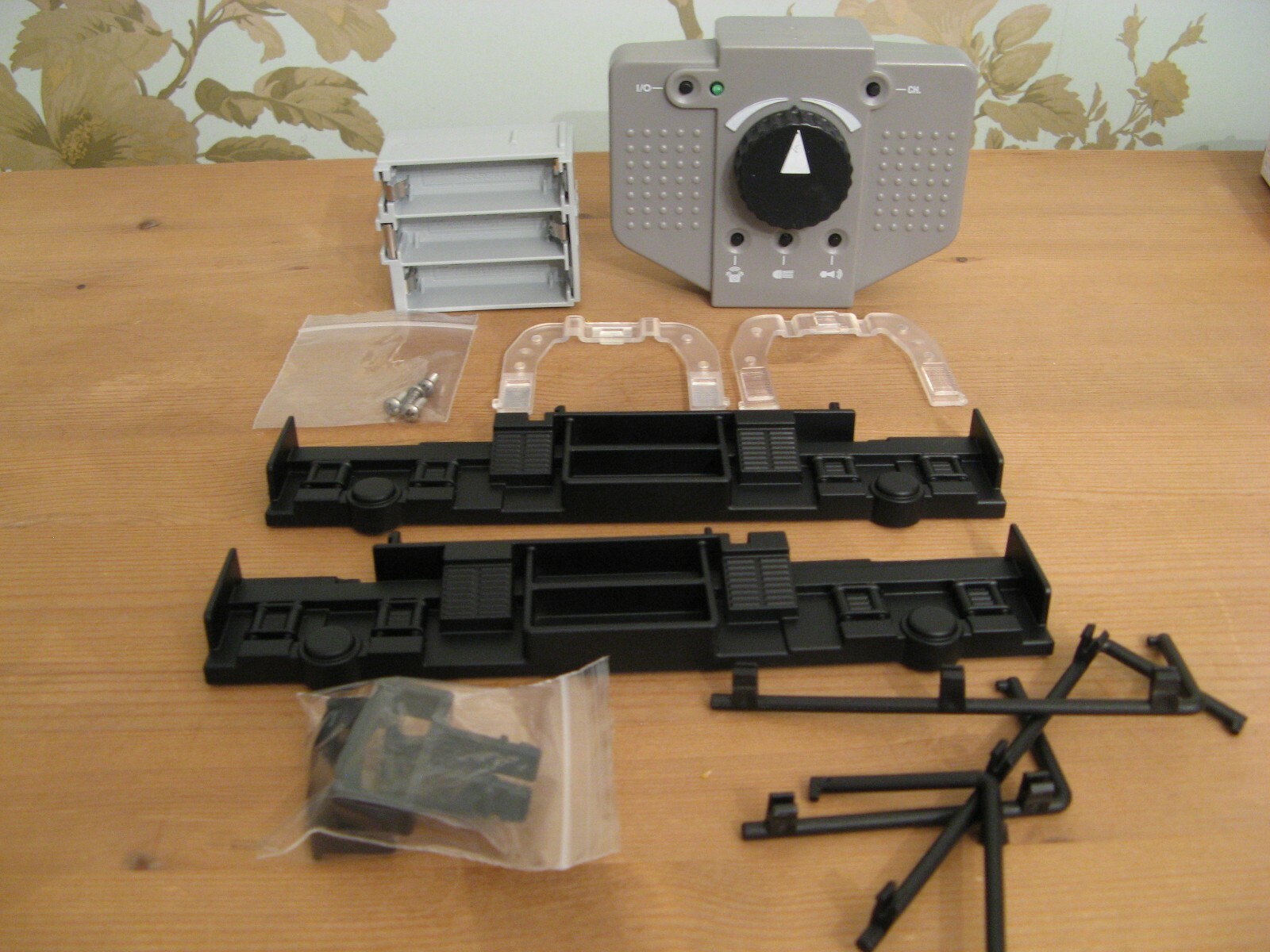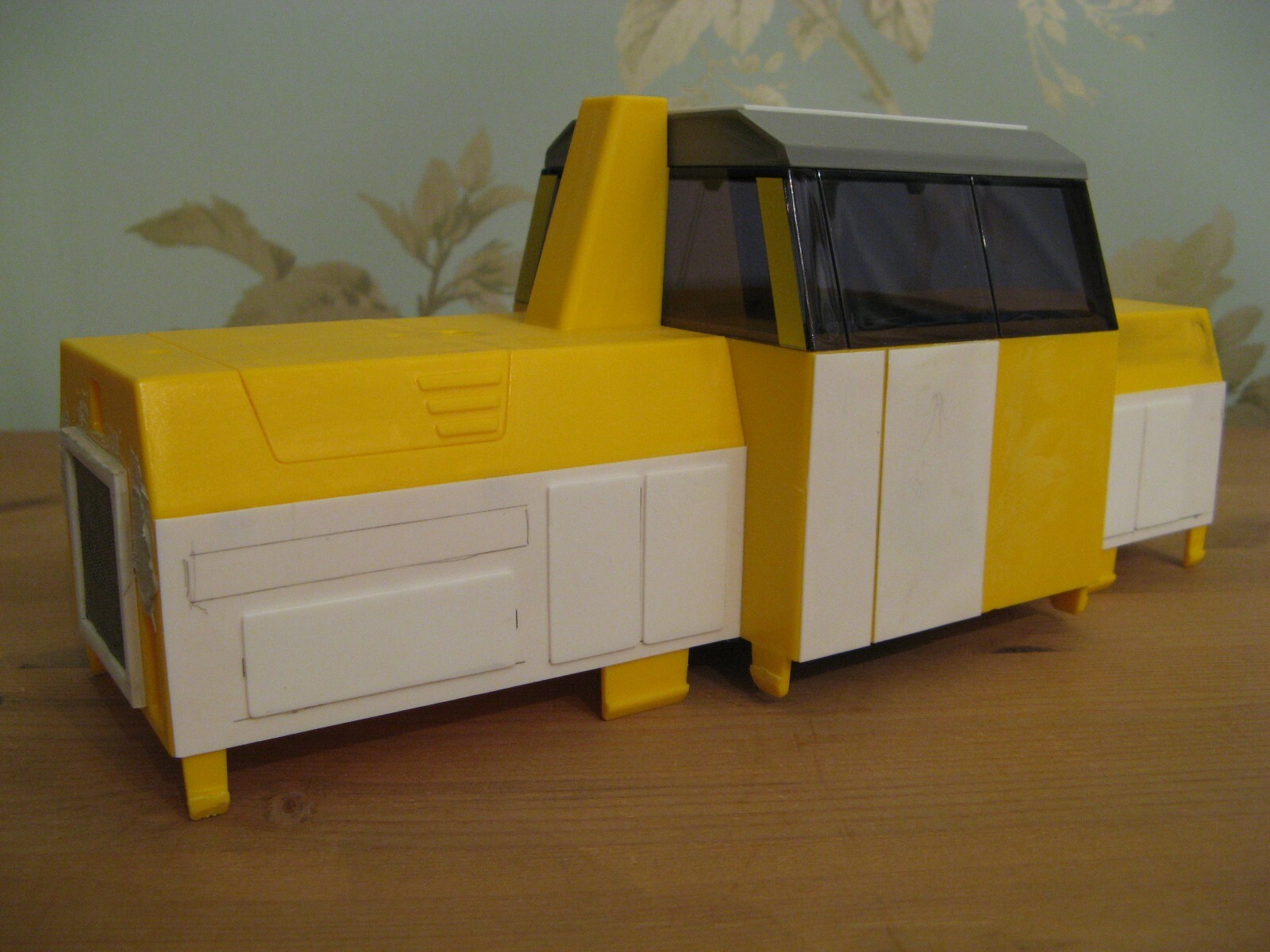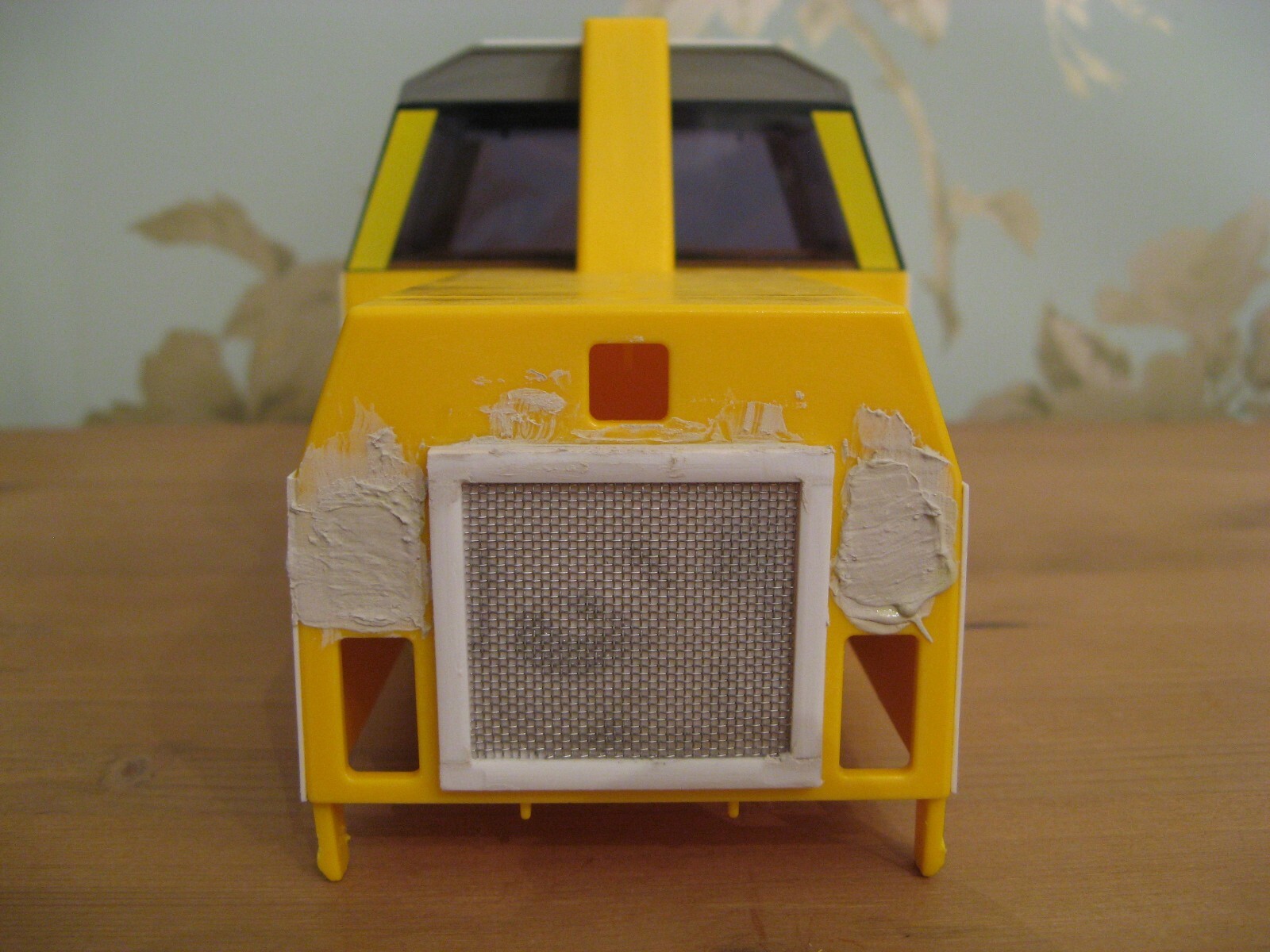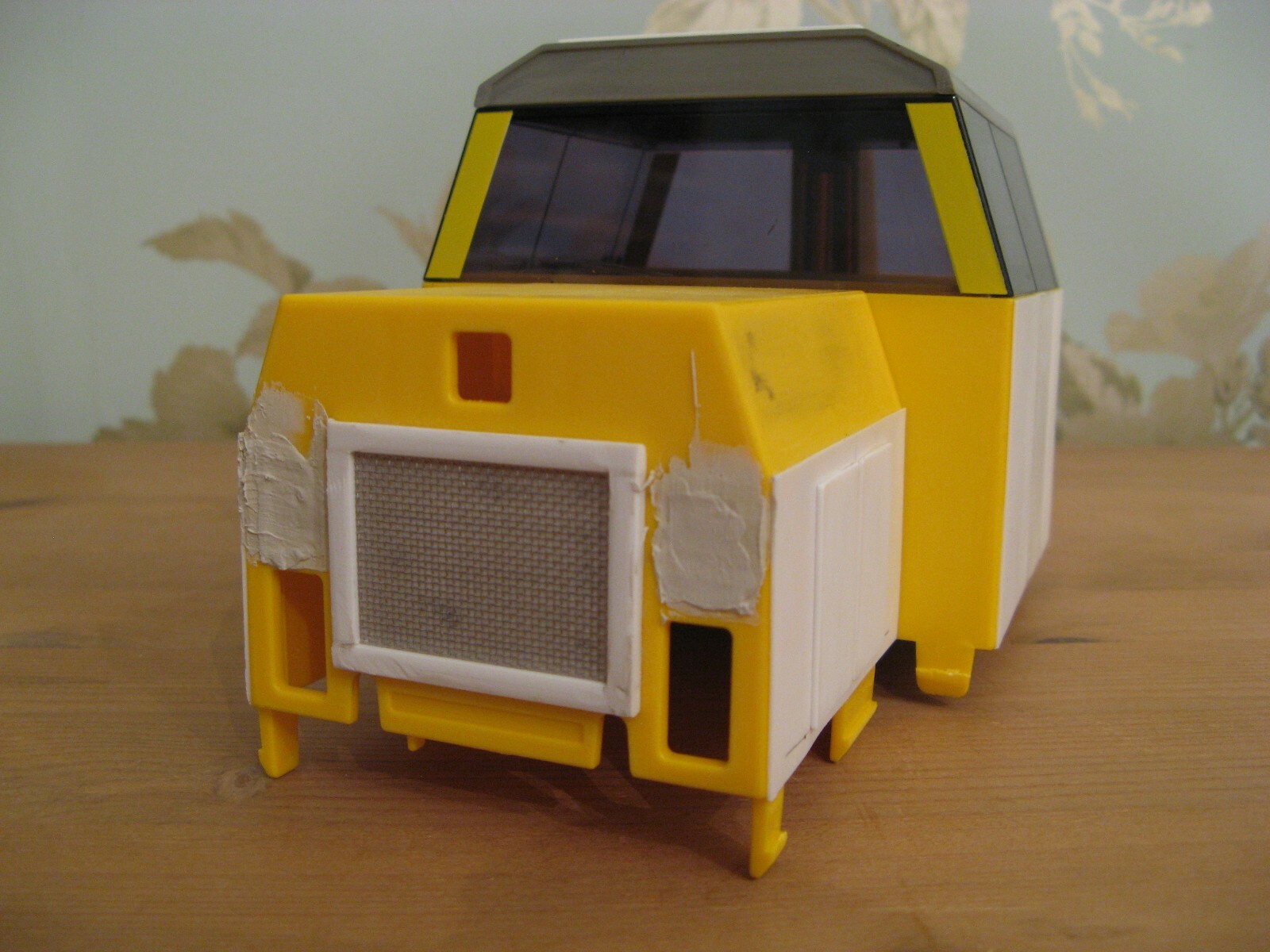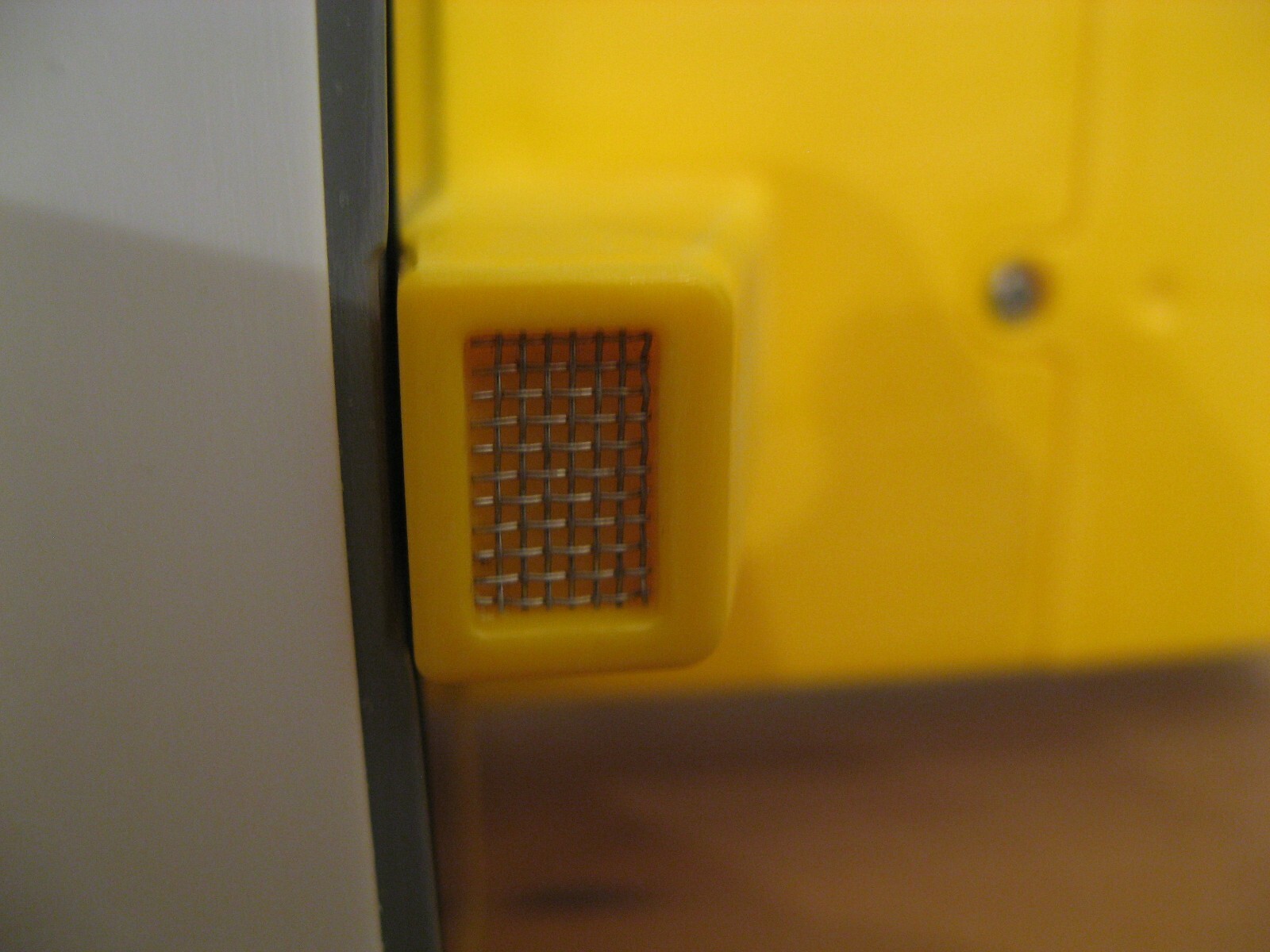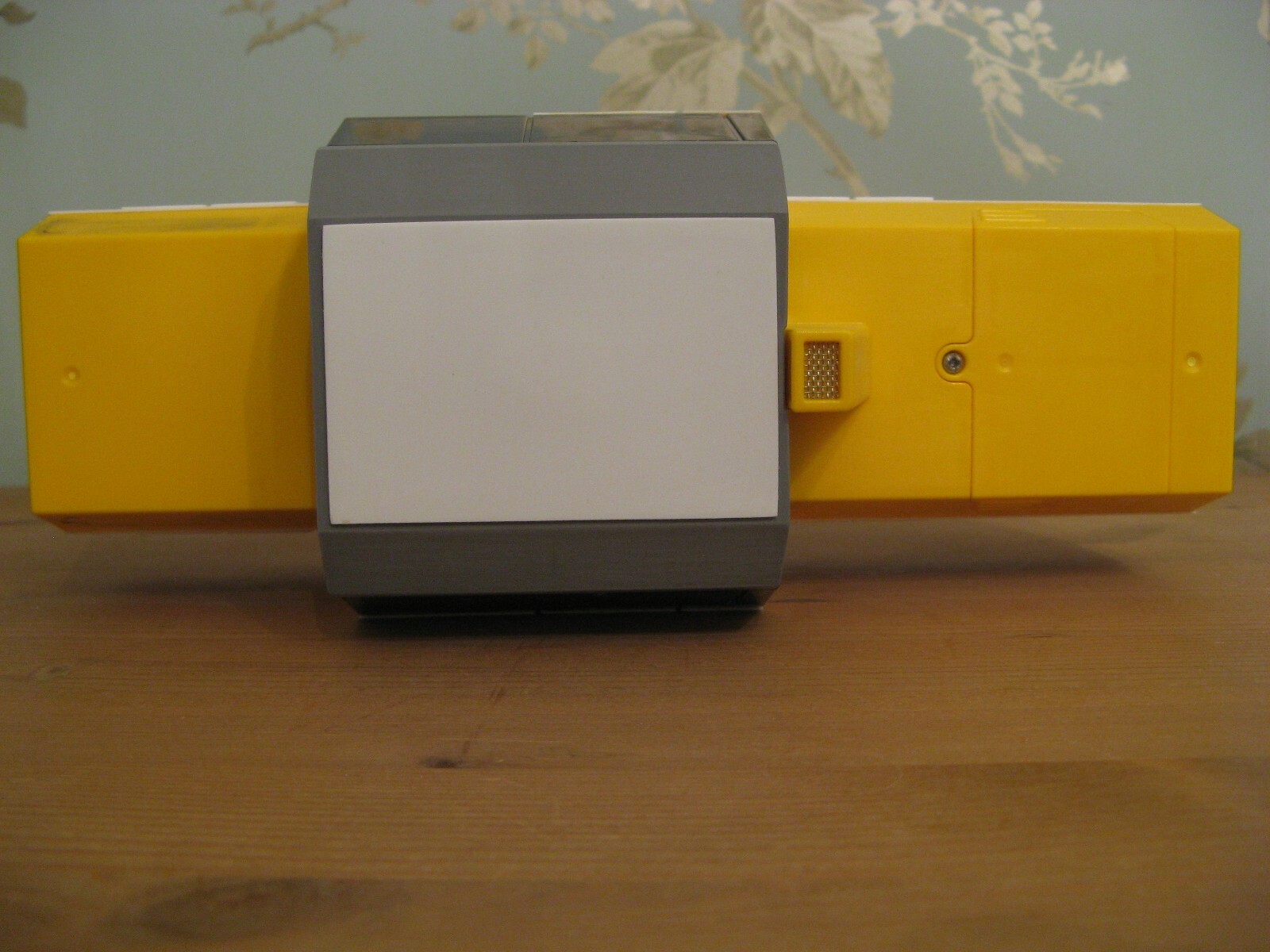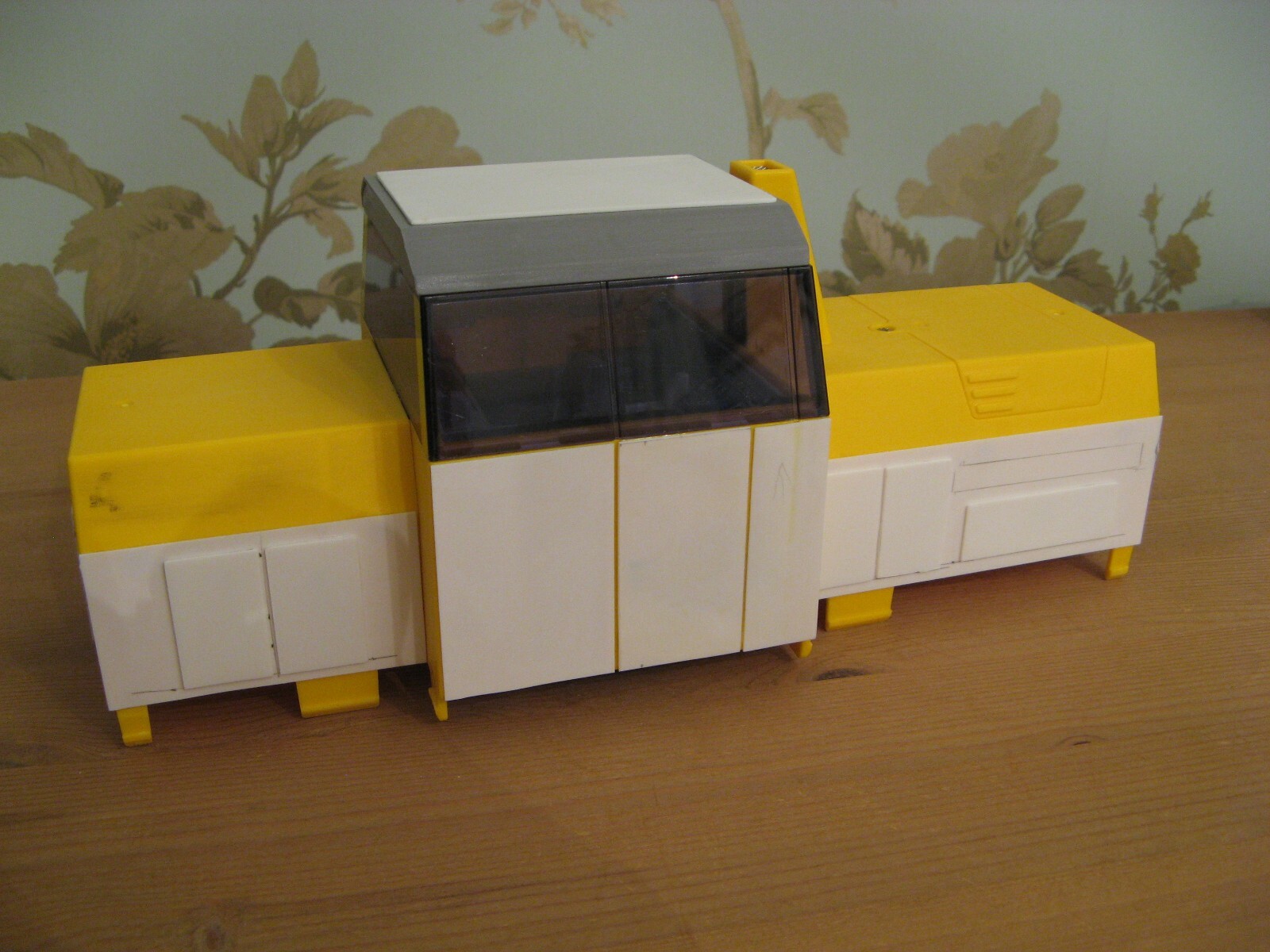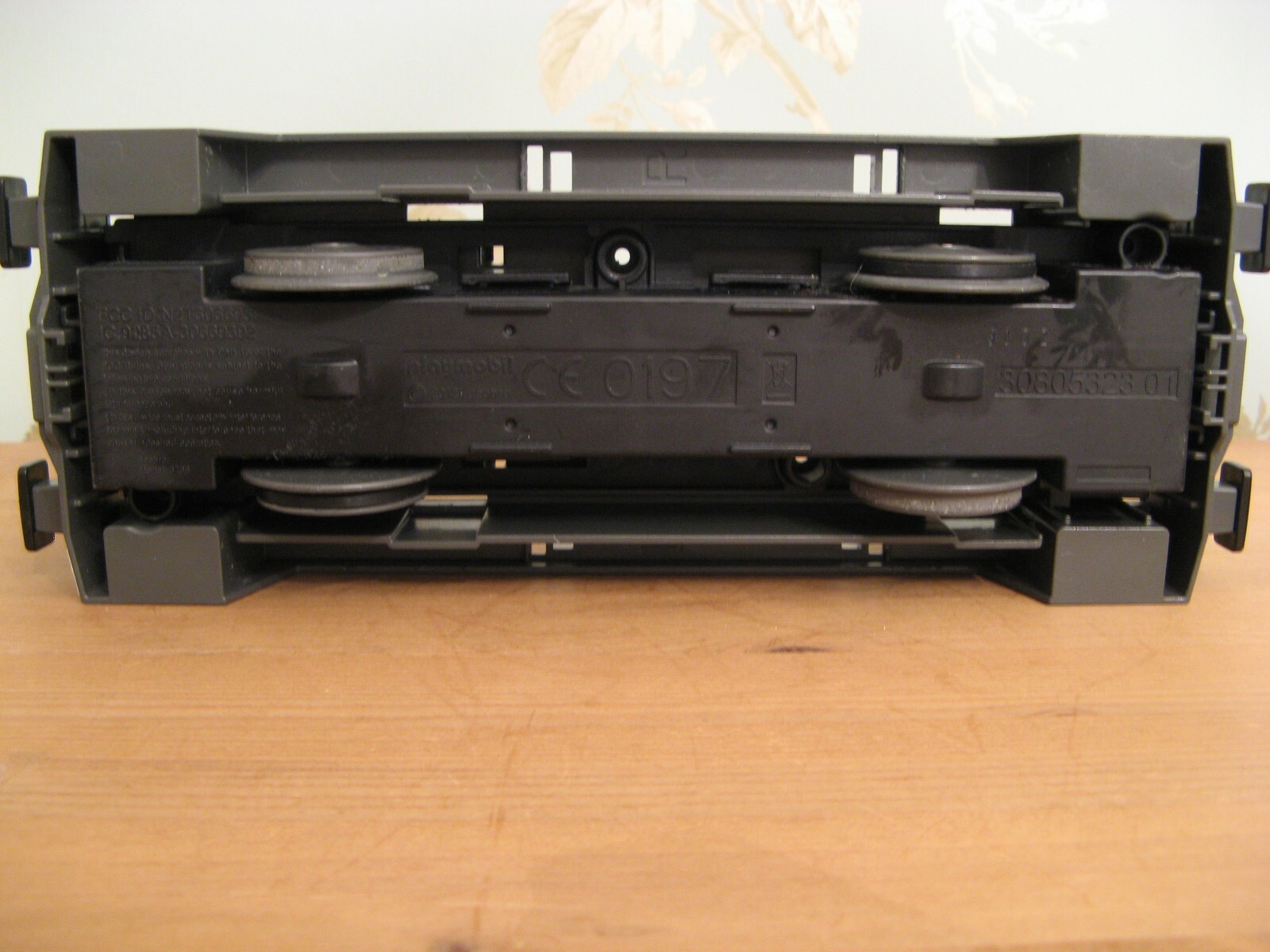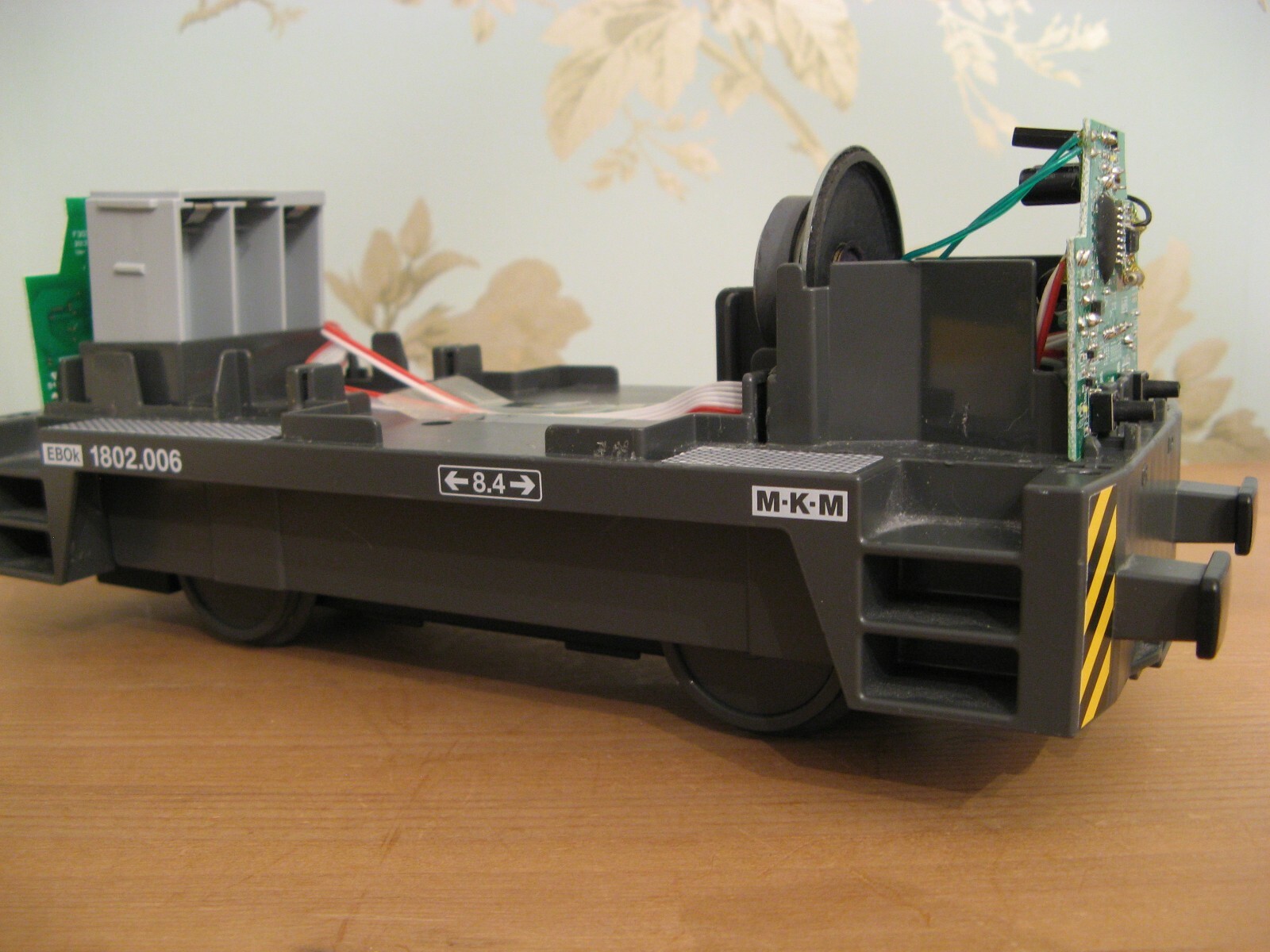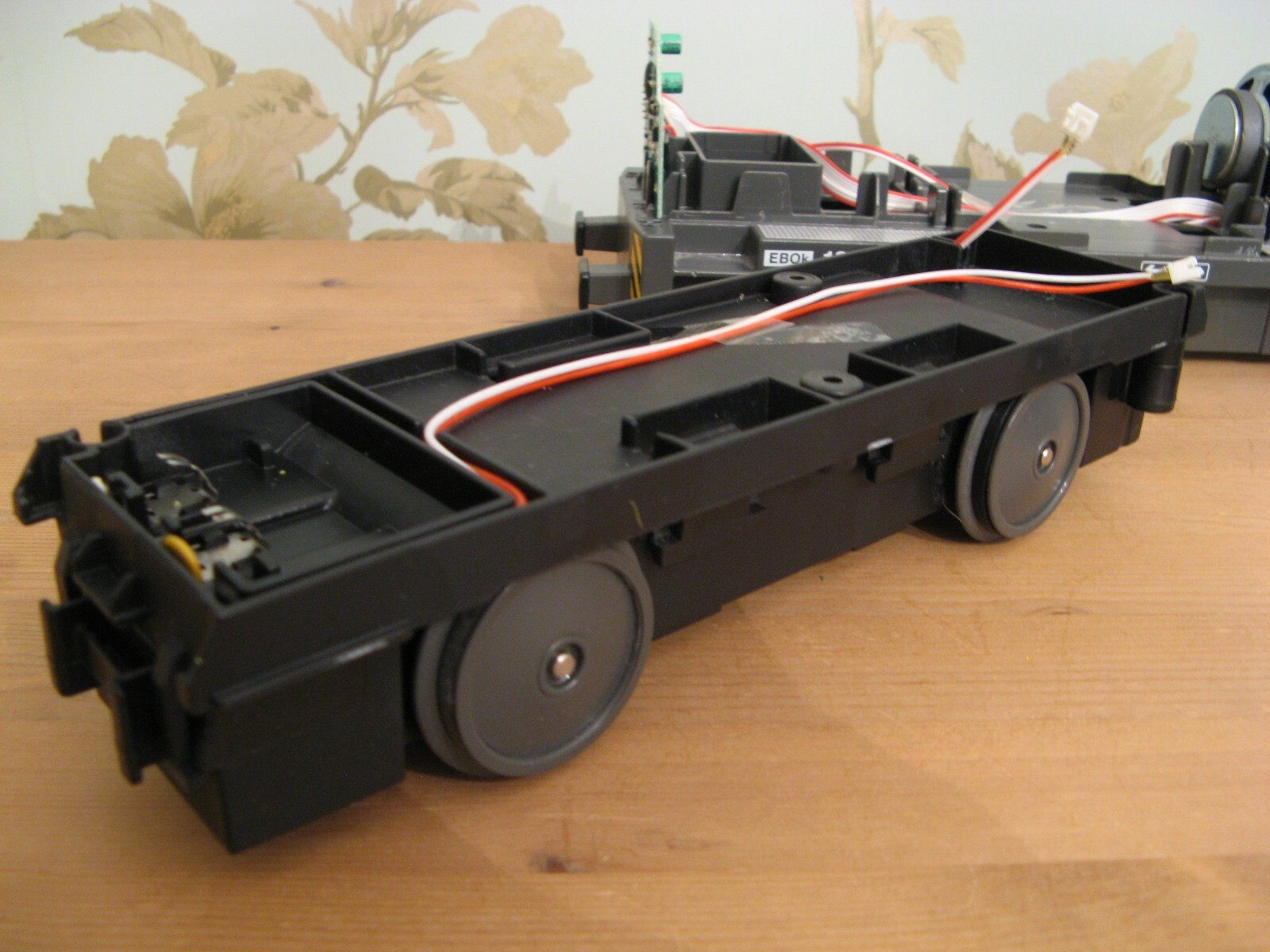 Wirral, United Kingdom ends 2020-02-15 17:40:51
Playmobil 5258 RC
G Scale
Model Garden Railway
Diesel
Loco
in great fully working condition. This is an abandoned project to make the
loco
(basically made for the toy market) into something more fitting for the garden railway. These
locos
are extremely hard to take apart, as they are designed to be child proof, so it took me several hours of work to get it apart. It should, however, go back together fairly easily, The only damage is one of the clips that hold the bogie sides broke when getting it apart, however this can be easily glued or blue tacked when putting back in place. All parts and screws are present. It has all
buffers
and
couplings
and newly fitted new traction tyres. It is an excellent runner with sounds and directional lights. The
sound
can be turned off if you desire. Changes made are the reduced cab roof,
body
panels and front mesh grills. Mesh to the exhaust. It has the depressions filled on the front ends that still need to be rubbed down. I have trimmed down the
body
clips, so that they will go back and unclip easier than when made. You will need to reconnect the
motor
to the chassis, which are two electrical clips. These are a little awkward to reclip, but not too bad if you use long nose pliers. These are really great locos.
Details
Brand
Playmobil
Power Supply
Battery
Type
Diesel Locomotive
Scale (Gauge)
G
Postage
£6.49 | Estimated delivery after 3 business days